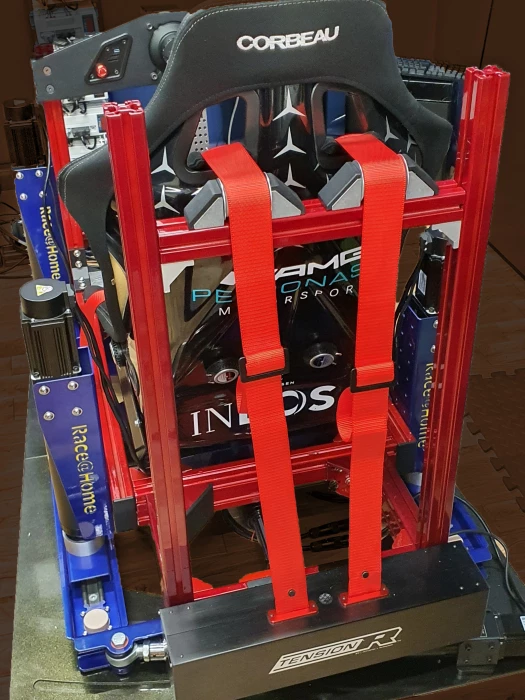 Tower for TentionR belt kit
This support Tower for PT TentionR active belt kit is made from high quality aluminium profile to support and easily attaches your PT TensionR active belt kit to your existing sim racing rig.
This support tower is made from BLACK profile at standard but can be custom made in your desired colour or your cockpit or your sim rig.
Made from 40mm x 40mm and 40mm x 80mm aluminium profile.
Includes fittings, brackets and cups.
Overall dimensions: 46cm w x 89cm h x 29cm d
Please get in in touch with us if you have any special wishes and we will get back to you as soon as we can. We are on WhatsApp too.
Kit includes:
3 x pieces of 40x40mm aluminium profile
3 x pieces of 40x80mm aluminium profile
10 x 40x40mm brackets
2 x 80x80mm brackets
6 x small cups
2 x large cups
2 x rollers
4 x washers
bolts, locknuts and profile nuts

Nothing else visible in the photo is included.